Calderon's parting shot at Mexico's workers cements his regressive legacy
Unions throughout the world are roundly condemning proposed changes to Mexican labour laws which amount to a full-on attack on independent trade unions aimed at wiping out workers' rights.

The proposed changes to Mexican labour law make it: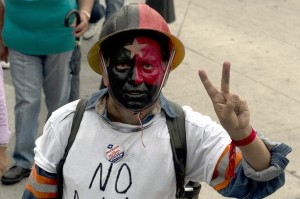 • Almost impossible for workers to take industrial action;

• Promotes the extensive use of sub-contractors and agency work;

• Violates the autonomy of Mexico's independent trade unions; and

• Limits back pay in cases of illegal sackings and eliminates seniority as a basis for job promotion.
The changes to legislation are being promoted by outgoing President Felipe Calderón, arch neo-liberal, and an enemy of working people and independent unions in Mexico throughout his six-year term.

The list of violations of labour and trade union rights committed by the Calderón regime is long, and his outgoing attack would cement his legacy.

The 30-day consultation period for the legislation began on September 1st and will close on September 27th. The legality of the legislative process itself is highly dubious. The preferential fast-track process is new in Mexico and would bypass the democratic process.

The changes are aimed at dragging down Mexican wages, making it easy to hire and fire which will cause a spin off in the USA and Canada, and other Latin American states – providing an incentive for companies to relocate to Mexico in a race to the bottom. The United Steelworkers Union and the global trade union federation IndustriAll are leading the campaign to fight the proposals.

Independent unions in Mexico, notably Los Mineros - the metal and mining union, linked to the Steelworkers and Unite in the UK - have been under continuous attack by the Calderón government and a number of global employers with bases in Europe such as the Finnish company PKC who have tried to introduce "yellow" or company-run unions to break independent union organisation.

The president of Los Mineros, Napoleon Gomez, has lived in exile in Canada, supported by the United Steelworkers, having fled Mexico after trumped up and false charges – which have now been disproved – were levelled against him.

Global unions are now fighting against these changes in Mexican labour law as Mexico's government seeks to be included in the Trans-Pacific Partnership, a free trade agreement that includes the USA and other countries across the Pacific region. Trade with Mexico will be especially dangerous if Mexico's weak labour laws are further undermined.

For more on this item see the TUC's Stronger Unions blogsite and here.
Click here to see this article as originally published by Tony Burke in Left Foot Forward.