Support the Fight Back in Sunderland!
Unite is now into the second week of a dispute with a print company in Sunderland called Paragon.
Unite members have been taking strike action over Paragon's threats to undercut shift and overtime premiums which are standard in the printing industry in the UK. This is despite profits being up from £300,000 to £716,000 last year, and after years of company imposed pay freezes.
Here's how you can help these courageous Unite members:
1. Send messages of support to Unite members at Paragon, Sunderland through the Unite Regional Officer, Dave Telford at Dave.Telford@unitetheunion.org
2. Send donations to: Cheques payable to; Moore Paragon NGA Chapel, Sunderland; 1 Wavenden Crescent; High Barnes; Sunderland SR4 8LW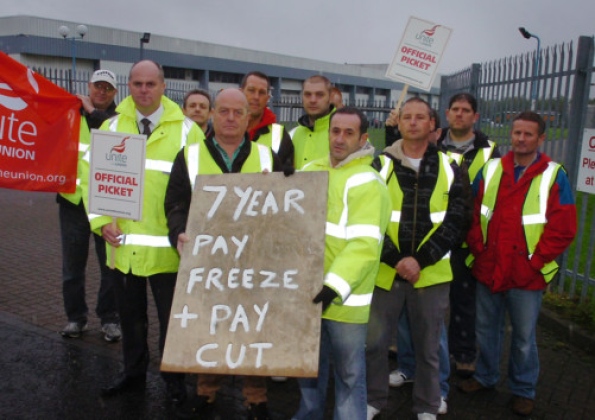 Report of the strike so far can be read in the Sunderland Echo
http://www.sunderlandecho.com/news/local/all-news/printers-walk-out-over-pay-1-4724008